The Call is about Mission. The Mission is the goal, the objective. It is the reason why we exist and it helps focus and define what we do, and how we do it. For a church, Mission is what drives ministries, programs, finances, and culture.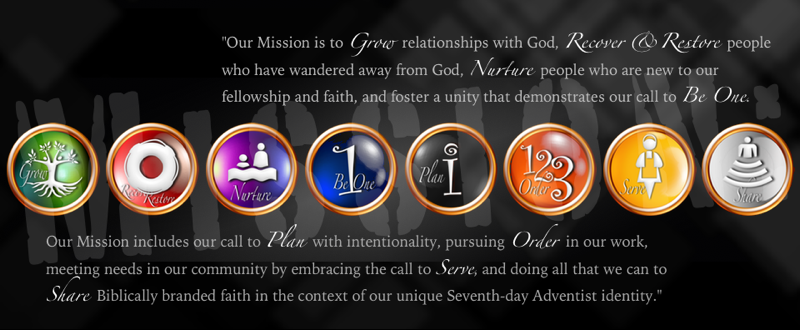 Every great team usually becomes great by doing certain basic things over and over until those basic things just become a part of who they are. They learn to do them exceptionally well, and they learn to do them together. They are the fundamentals. A church is a team, and these are the fundamentals.
It is how we function. It is what we do, and it is how we do it. It is who we are. We didn't create The Call, we are just committed to answering it.
Together we are aggressively pursuing relationships with God that Grow.
Fundamental Function 1
We are vigilant in our pursuit of those who have wandered away from God.
Fundamental Function 2
We embrace the privilige to welcome new friends into our fellowship, and we celebrate.
Fundamental Function 3
We are committed to demolishing everything that threatens our unity in Christ.
Fundamental Function 4
We work with ridiculously over-the-top intentionality.
Fundamental Function 5
We meticulously pursue right pieces in right places.
Fundamental Function 6
We graciously meet needs in our community serving all with dignity and class.
Fundamental Function 7
We are falling deeply, madly, and passionately in love with God, and can't keep it to ourselves.
Fundamental Function 8
So do you have any ideas or thoughts about "The Call"? Pastor Paul would love to hear them. Share your ideas and thoughts here.